Don't Risk Getting A Visa Refused!
Get It Right The First Time!
Apply your visas for New Zealand through a Fully Licensed Immigration Adviser!
Elite Consultants NZ Limited is one of the leading names in New Zealand's Immigration sector. Our Licensed NZ Immigration Adviser has 2 decades of experience and expertise in all types of visa documentation. We ensure hassle-free transition to New Zealand and provide solutions that deliver results.
We aim to perceive immigration by offering a hassle-free visa process.
Our Vision
Our vision is to be recognized & valued as an immigration service provider across the country which represents effectiveness and efficiency in its immigration services. We aspire to expand the scope of our services by offering an integrated approach to counsel and create opportunities for those aiming   for a career and residency prospects in New Zealand.
Our Mission
Our mission is to provide honest, competent and result-oriented New Zealand immigration service through effective consultation and visa processing.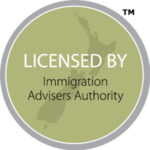 Moveen Maureen Ali

Licensed Immigration Adviser #200800160
Moveen Maureen Ali is a Licensed Immigration Adviser (FULL)
Licensed by New Zealand Immigration Advisers Authority.
Ph: +64 9 262 2288 Mobile: +64 21 230 3806
Email: maureen@eliteconsultants.co.nz
Follow us on Facebook : Elite Consultants NZ Limited
Skilled Migrant
Residence from Work
Investor Plus (Investor 1 Category)
Investor( Investor 2 Category)
Entrepreneur
Pacific Access and Samoan Quota
International Student Enrolments (Tertiary)
Student Visa Applications
Post Study Work Visa Applications
Accommodation and Homestays
Job Search and Settlement Help